Carteret Community College Releases Spring 2021 Honors List | New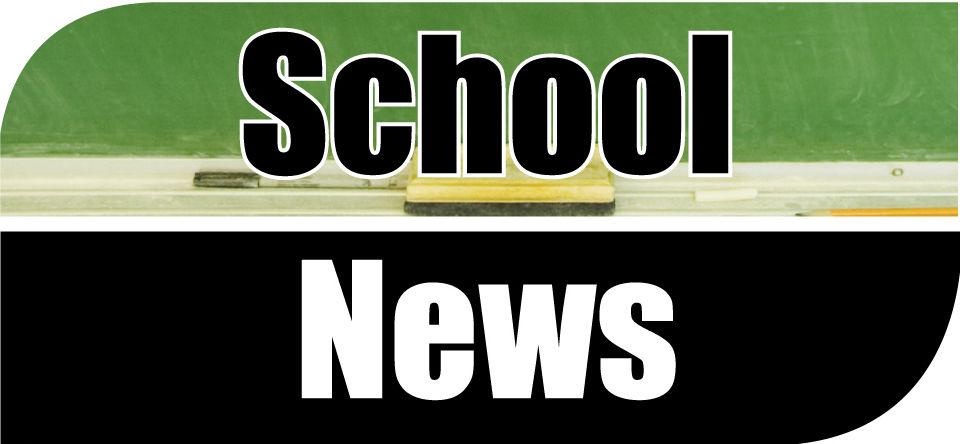 CITY OF PLUS-HEAD – The following Carteret Community College students have made the President and Vice President list for the spring semester 2021 for their outstanding academic performance.
The president's roster is made up of those who have completed a minimum of 12 credit hours without a score below "A". The Vice President's roster is made up of those who have completed at least 12 credit hours with an "AB" average without a grade below "C".
Those who make the president's list are:
Associate in Arts: Kenton Avery Fitzpatrick and Rosanna Secchi, Cap Carteret; Annsley Mikayla Lewis, Harkers Island; Anna Blair Daniels, Mathew Graci, Claire Elizabeth Johnson, Joseph Ryan McClure and Grace Ashlin Norman, Morehead City; Morgan Cathryn Ballou, Juan Miguel Lara Torres, Gabriella Mariah Montford, Brooke Ashlen Turner and Daniella Michelle Wexler, and Katherine H McGrath, Newport; Cole B. Chapoton, Pine Knoll Shores; Olivia Taylor Horne, Maysville.
Engineering associate: Bethany Auburn Lier, Cedar Point; Alexandre Alvarez, Newport.
Associate of Fine Arts in Visual Arts: Peyton Dale Gillikin, Beaufort; Phoebe Caroline Burick, Newport.
Associate in Science: Savannah Lee Bell, Summer Michelle Carton, Brittney Alexandra Moore and Emily Renee Kilgore Morehead City; Manuel Anthony Jauregui, Newport; Lily Nicole Reed, Havelock; Landon Bishop overall, Emerald Isle; Brianna Smith, Beaufort.
Boat manufacturing and service: George William Romine, Beaufort; Thomas Dulaney Harr, Raleigh.
Business Administration: Carter James Lewis, Beaufort; Brenna Nicole Angelo; Havelock; Brandy Starr Burton, Hubert; Teresa Terrell, Town of Morehead; Katelyn G Styron and Jamie Marie Von Stein, Newport.
Cosmetology: Maddison Beret Sidoran, Hubert; Beth Ann Kiluk, Town of Morehead; Laurel Rose McVicker, Susan Lynn Morgan and Tonya Marie Pierce, Newport; Christina Marie Lozano, Hubert; Katlyn Williams, Cedar Point.
Criminal justice technology: Megan M Howes, Newport; Thomas M Maulshagen, Beaufort.
Culinary arts: Hannah Elizabeth Geier, Hubert.
General professional technology: Britnie Nicole Dixon, Washington.
Horticultural technology: Cayla Beth Letchworth, Beaufort.
Information Technology – Information Systems: Mark Darren Hanna, Newport; Curtis Ivan Gillikin, Beaufort.
Information Technology – Software Development / Web: Jamee L Rose, Beaufort.
Medical assistance: Brianna Meredith Magee, Morehead City; Zaniyah Lee Romero, Newport.
Administration of the medical practice: Felicia O'Donnell, Beaufort; Marlene Garcia, Morehead City; Paula Lewis Owens, Atlantic Beach; Carson Noëlle Brittingham, Beaufort; Maureen Allison Williams, Cap Carteret; Sadie Beth Tucker and Melissa Ann Moore, Hubert
Nurse's aide: Kylie Renee Rutyna, Havelock; Brittany Nicole Perea, Cap Carteret; Anna Clara Teager, Jacksonville.
Paralegal technology: Megan Jane Pintarich, Jacksonville; Amanda Jane Wagner, New Bern; Kimbery Lineweaver McAloon, Newport.
Photographic technology: Haley Caroline Williams, New Bern.
X-ray: Vanessa C Felty, Havelock; Marissa Bower, Jacksonville; Kristin Rosemarie Zobel, New Bern; Sarah Marshall Bennett, Manan Manubhai Patel and Taylor MacKenzie Sweet, Newport; Jennifer Christina Smith, Jacksonville; Megan B Allen, Beulaville.
Respiratory therapy: Patrick Donald Jones, Goldsboro; Deanna Rose Foss and Gabrielle Mary Frantz, Hubert; Ashley Michelle Mark, Sneads Ferry; Holly Deeann Weddle, Jacksonville.
Therapeutic massage: Susan Lynn Walker, Newport.
Welding technology: Edward Stanhope Johnson, Beaufort; Jenmekia Lee Gay, Newport.
Those on the vice-president's list are:
Associate in Arts: Thomas Nicholas Brazelton, James Chandler Duke, Pressley Asha Kellum, Elijah Sunday Mullen and Brianna Nicole Smith, Beaufort; Brittany Turner McCray and Kenyon Allen Stewart, Cap Carteret; Caitlin Marie Kemerai, Charlotte; Shelby Dawn Hockett, Hampstead; Ashley Marie Hutson, Harkers Island; Jordan C Oldham, Havelock; Riley Michael Barger and Joseph Charles Steigerwald, Hubert; Lisa Isabella Barrett, Heather Brooks Davis, Samantha Maria Ibrahim, Jordin Tacy Lasater, Naomi Kaylena Osborn, Matthew Alexander Pate, Hannah May Struyk, Ian Parker Tetterton and Owen Wallace Withee, Morehead City; Chloe Brooke Pope, New Bern; Abigail Claire Altman, Lucero Del Carmen Barajas-Gomez, Julia Shae Bulinsky, Leslie Ariana Diaz Fernandez, Lauren Elizabeth Mann-Shutts, Caleb Moore and Myra Katherine Smith, Lauren Elizabeth Deluzio, McKenzie Joanne Miller and Allison H Mosley Newport; Stéphanie Hillsgrove, Peletier; Anna Elizabeth Bartolini, Stacy; Jennifer Piper Underwood, Swansboro.
Engineering Associate: Ryan L Nelson, Cap Carteret; Nickolas Robert Hinson, Morehead City; Douglas Scott Ellsworth, Swansboro; Maria Magdalena Smith; Cedar Island.
Associate of Fine Arts in Visual Arts: Jennifer Garcia-Jimenez, Morehead City; Skylar Marie Nichols, Newport; Briana Lee Farley, Pelletier.
Associate in Science: Marleigh Emelia Matias and Hannah Elizabeth Owens, Atlantic Beach; London Graye Anderson, Jayden Taylor Cabrera and Hayley Elshof, Beaufort; Nicholas Vadell, Emerald Isle; Alana Noel Craven, Marian Kyle Mott and Kelsie M Brown, Havelock; Elaina Coffey, Jacksonville; Elyssa Lauren Lewis, Moyock; Robert Baylee Brooks, Conor Thomas Detwiller, Lily May Dipietrantonio, Emily Rebecca Doyle, Orlando Alexis Hernandez, Jazmine Angelica Johnson. Lindsey Doan Nguyen, Robert Allen Strickland and Allison Laurel Tenczar, Newport; Maci McClain Hardison, Alliance; Megan Elise Schofield and Katlyn Michelle Henshaw, Swansboro; Kristina Michelle Sanders, Town of Morehead.
Nursing Diploma in Nursing: Lena Kellie Lewis Gabriel, Morehead City.
Aquaculture technology: Chloe Kuvaja and Kenneth Joseph Smith, Havelock.
Automotive systems technology: Joshua L Sievers, Swansboro.
Manufacture and maintenance of boats (diploma) – Maritime services: Michael Bigley, Stella; Wilbur Lorne Lampton, Hubert.
Business Administration: Laura Grayce Lintner, Goldsboro; Shelby Jaden Way and Sidney Claire Moran, Morehead City; Desira Jasmine Doney, Stella; Barbara Dragon Patenaude, Beaufort; Kailei J Beam, Clearmont; Jensen Elizabeth Fullwood, Marshallberg ;, Morehead City; Michael Vencen Farrell, Samantha Nicole Rountree and Haleigh Camille Shultz, Newport; Alexis Noël Burgess, Swansboro; Jocelyn Savanna Lawrence, Beaufort; Jackson Howard Lupton, Morehead City; Tiffanie Elaine Shannon, Newport.
University transfer path: Hannah Grace Veltoven, Cedar Point.
Cosmetology: Emily Elizabeth Tripp-Cox, Atlantic Beach; Myajah Kiera Jarman, Beaufort; Taylor Shade Bumgarner, Havelock; Kaitlyn Adams and Alexis Shriver, Hubert; Sophie Ann Kiluk and Nicole Amanda Tirado, Morehead City; Molly Kathryn Thomas, Newport; Emma Jo Westmoreland, Swansboro; Mayala Doniéce Prichard, Beaufort.
Cosmetology Instructor (Certificate): Crystal Marie See, Newport.
Criminal justice technology: Ryan Jon Van Kouteren, Newport; Brian Cooper Willis, Morehead City.
Culinary arts: Britney Ellen Nelson, Newport; Ryan Arlington Dillon, Marshallberg; Aaron M Price, Morehead City; Rebekah Paige Sandlin, Havelock; Craig James Alley, Emerald Isle.
Diesel technology and heavy equipment: Benjamin Nelson Arthur, Beaufort; Felicia Marie Williams, Gloucester; Erik Scott Martin; Havelock; Zackary Alexander MacHado, Blake Stevens Morris, Newport.
Early childhood education – Non-transfer: Serena Shante Davis, Newport; Dominique Nicholle Baltzley NeSmith, Jacksonville.
Emergency medical sciences: William Campbell, New Bern; Samantha Jay Byrne and Grace Helen Look, Newport.
Aesthetic technology: Mary Claire Bass, Isle of Emerald.
General professional technology: Holly Summers Millsaps, Raleigh; Makayla Lynn Penton, Sarah Gabrielle Hosford, Daniel Christopher Bristow, Havelock; Rachel Michelle Webb, Newport; Joshua Everett Dunn, Swansboro.
Horticultural technology: John Allen Quinn, Havelock.
Human Services Technology: April a fox, Swansboro; William Sloan Lamb, Newport.
Information Technology – Information Systems: Trevor Lee Tompkins, Havelock; Brajan Stan Spang, Newport; Nicholas Andrew Baracos, Beaufort.
Medical assistance: Sarah Elizabeth Morcock, Morehead City; Samaje Zykeya Newkirk, Trisha Marie Alderman and Milagros Lebron-Cardona, Newport; Daniela Rios-Vazquez, Swansboro; Mary Kathryn Fry, Havelock.
Administration of the medical practice: Lisa Marie Collins, Swansboro; Danielle E Oden, Beaufort; Shutara Lee Lancaster, Havelock.
Nurse's aide: Briana Chadwick Godette, Gracyn Caroline Pittman, Mykenze Jameson Spell and Nicole E May, Beaufort; Gregory Scott Ackerson, Greenville; Aurelia M Chitwood, Kimber Leigh Henderson, Kaitlynn Summer Cosner, Katheryn Shay Rodgers Havelock; Rachel Elizabeth Rouse and Doland Vernon Willis, Morehead City; Virginia P Coffey, Allison Kane Johnson and Allison N Kelly Newport; Caprice Jacqueline Pratt, Swansboro; Natasha Tia Joe, Sneads Ferry; Ryan Michael Avera, Pine Knoll Shores.
Paralegal technology: Taylor Christine Brown and Megan Joyce Smith, Havelock.
Photographic technology: Patrick E Poindexter, Morehead City; Sarah A Garner, Newport.
X-ray: Alexandra Reynolds, Cap Carteret; Anna Marie Swann, Havelock; Madison M. St Clair, Hillsboro; Olivia B Humphrey, Maysville; Joseph Kyle Lessard, New Bern; Matthew A Turner, Newport; Kimberly Maxine Reese, Cap Carteret.
Respiratory therapy: Tiffany Marie Musser, Arapahoe; Jayme Lee Russell, Beaufort; Sarah McQueen Moon, Hubert; Great Lynne Meadows, New Bern; Vera Cunha Riccioli, Jacksonville.
Special credit / guest student (without diploma): Katelyn Nicole Lewis, Cedar Point; Gabrielle K Christie, Newport.
Welding technology: David Trevor Gillikin, Beaufort; Jaron Clatonius Edwards Jones, Jacksonville; Ethan Paul Hudson; the town of Morehead; Trey Anthony Pallotti, Newport; Jayden Emily Smith, Newport.