Delhi: Empowering Women with Digital Literacy Skills | Delhi News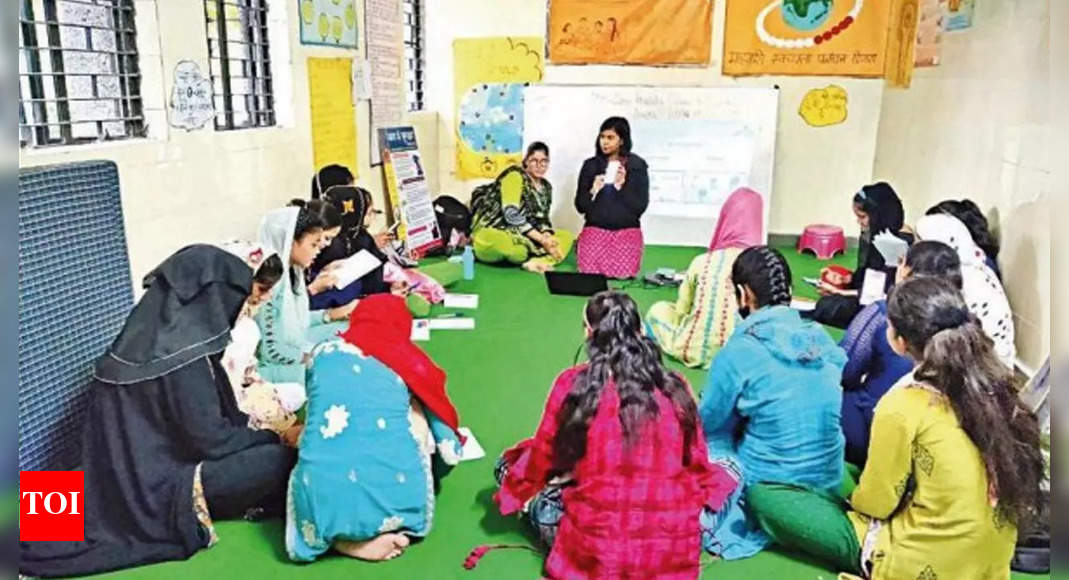 NEW DELHI: During the lockdown, Swati, a student at a Delhi government school in Madanpur Khadar, started using her mother's mobile phone for online lessons. Seeing her friends, she also opened an Instagram account and started making bobbins.
Many users liked his posts, but several inappropriate comments also appeared. That's when a digital literacy course she took in Class VIII came to her aid.
At first, Swati, who has now completed her Class XII exams, was a little scared. But she managed to protect her social media account using the privacy setting. "All because when I was in Class VIII I had been part of Free Dem, where I was taught how to use a cell phone and how I could protect my social media accounts," the youngster from 17, who dreams of becoming a teacher, said.
Many girls from Tajpur Pahari, bordering Badarpur, said the Free Dem program had empowered them. It is run by IdeoSync Media Combine, an NGO that works to empower women and girls through digital media and information literacy. The program also teaches them to create podcasts and videos, which are widely shared in community groups. Swati has done podcasts on the impact of domestic violence on children and several others.
Another 17-year-old, Hemlata, said: "If a few people report an abusive account, it gets blocked. Someone used a fake account to harass me. I also taught my friends what to do.
This program also takes place in the Dakshinpuri, Seemapuri and Sunder Nagri centers of the NGO Action India and in Khirki Extension in partnership with Khoj.
Not just young girls, 28-year-old Shabrana, a mother of a 6-year-old, learned how to open an email id and do online resumes and payments. She also guides her daughter with online lessons. "A friend created a Facebook ID when I was in class XI, but I didn't use it much after my photo was misused by an elderly person," said Shabrana, who lives in Sangam Vihar. . . Her husband recently bought her a smartphone and she now does podcasts as a member of Free Dem.
On Wednesday, these girls and women shared their stories at the India Habitat Centre. To spread digital literacy among women, IdeoSync also partnered with the directorate of education and in a pilot phase the program was carried out in the four specialized excellence schools of the Government of Delhi.
Amarpreet Kaur Chawla, the program manager, said: "It's mainly for students in class IX and XI. It was great to see their response, especially when they were taught how to make videos and tell stories. Students also learned about fact-checking and misinformation. "We want digital literacy to be part of the school curriculum," Chawla said.