Geneva City Council sits on PRB, but not without resentment | New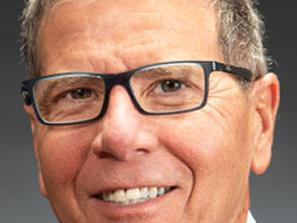 GENEVA – A nicer, gentler Town Hall? Not so fast.
After speaking earlier this year about the need for greater civility, little was on display at the city council meeting on Wednesday night when discussing appointments to the new police review board.
After another heated debate, city council appointed the nine members of the PRB to hear complaints of agent misconduct.
Six of the nine members were selected unanimously. They are Brian Whitley, Ahmad Whitfield, Charles Barnard, RJ Raposa, Theresa Johnson and Amaris Elliott-Engel.
Will Wolf and Jessica Farrell were approved by 5-4 votes and Charles King was selected by 7-2.
The PRB selections follow interviews with 37 candidates in seven special sessions of the Board, as well as additional discussions in the executive session.
On Wednesday evening, the process of allocating seats to candidates got off to a bad start when Mayor Steve Valentino appointed Valerie Mallard – approved by the Geneva branch of the NAACP. Under the local law creating the PRB, Valentino, as mayor, is authorized to make an appointment, but it must be approved by the Council.
After councilors John Pruett (Ward 6) and Laura Salamendra (Ward 5) questioned whether Mallard's employment at the Geneva Housing Authority could lead to conflict of interest issues, the debate turned bitter when Salamendra demanded that the Council vote on the nine member bloc.
However, Valentino wanted the candidates to be voted on individually, saying it was board practice to allow individual votes on board appointments if a member so requests.
"It only takes one person to request separation," he argued.
Salamendra, who has had many difficult exchanges with Valentino in meetings over the past year, disagreed.
"This Council considers it important to vote on this issue as a whole," she said.
But Valentino persisted, claiming he had the right to ask for individual votes on PRB members.
"The mayor will not allow my motion once again," said Salamendra angrily.
Ward 4 councilor Ken Camera, a long-time council member, said Valentino has the right to request that candidates be voted on individually, but that other members must sign.
General Councilor Frank Gaglianese III disliked the idea of ​​the bloc vote, suggesting it showed a lack of transparency.
General Councilor Anthony Noone intervened on the issue of transparency by suggesting that there had been a 'secret meeting' the night before attended by Camera, Salamendra, Ward 3 Councilor Jan Regan, Ward 1 Councilor Tom Burrall and Pruett.
Regan then clarified that Tuesday night's executive meeting to discuss PRB candidates was not a "secret meeting," that all public notice protocols were followed. Indeed, Clerk Lori Guinan forwarded the meeting agenda to Finger Lakes Weather last Friday, as well as the agenda for Wednesday's meeting.
Regan said she found it "a little offensive" that no one characterized the meeting in this way when in fact the problem was that four board members – Valentino, Gaglianese, Bill Pealer from Ward 2 and Noone – simply did not attend.
No one replied that Regan was "an offense to anyone who has ever sat in this seat."
Regan's husband, Chip Capraro, has previously represented Ward 3 on council.
In the end, the Council voted individually on the candidates.
In a request for additional comments by the Finger Lakes Weather On the "illegal meeting" allegation, Noone said that "the executive session was hosted by some board members who did not want the public to hear what they had to say on the given topic. I believe that what was discussed should and could have been done in public and not in secret. Just because you are afraid that someone might be offended by what you have to say is not a sufficient excuse to hide behind closed doors. It is difficult for people to trust their representatives when they hide their dialogue. Having difficult conversations in public is part of our duty, and that is how it should be – in public.
Regarding the comments about Regan, Noone said he sometimes lets his "emotions get the best of me," but added that "if you watch a meeting with the current third ward councilor and compare that councilor to some of the predecessors, who were well respected by all, you can make your own judgment.
Besides Mallard, the candidates nominated last night, but who were not nominated, were John Lynch and Victor Nelson.
Andrew Spink, Carrie Corron and Amara Dunn were unanimously selected as PRB alternates.
This story has been updated to include additional comments from Noone, who responded after the Times print deadline.